We all want to talk for free worldwide but can't find the right guidelines to talk for free. Get Unlimited Free Calls Any Country
Today I will share with you a worldwide free talking software. By earning some credits with this app "Good Voice" you can talk for Free Calls at home and abroad. Good Voice Call app can help you to contact your all global friends, to any mobile & landline, even if they have no network access.
Good Voice app is a completely free call, secure and stable international free calling app that offers completely free local and international calls with superior crystal-clear audio. You can download this Good Voice calling app for free and call any number for free.
Get Unlimited Free Calls Any Country
You can use different mediums to talk for free. For example:
1. Internet Based Apps: Online you can talk for free using apps. Mediums include Skype, Facetime, WhatsApp, Messenger, Viber, live streaming on YouTube, social media apps (Facebook, Instagram) etc.
2. Web-based voice calling: You can talk for free using web-based protocols. There are opinion and voice chat protocols such as Jibber, Google Duet, Tinyname, Slack, Discord, etc.
3. International Calling Option: You can make free international calls through your internet connection. Some services like Skype, Viber
etc., there are many other systems that allow you to easily make free calls.
Features that Good Voice app will have.
No Phone Bills: Free Calling allows you to make international calls to global country across the globe, even if the recipient has no Internet connection.
Clear & Stable Calling: Dial away and make high quality phone calls with voice quality that is crystal clear, just like making phone calls from a landline!
Unlimited Call Credits: You have many choices to earn credit, the most simple just need one tap. Earn more credits via completing some funny tasks.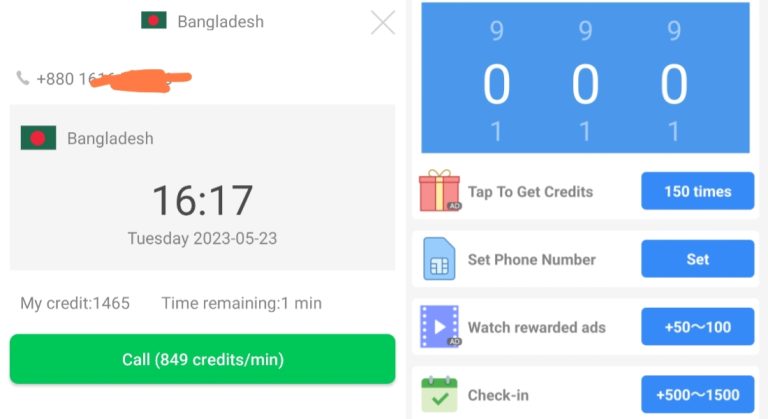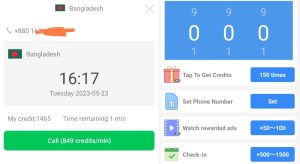 Rules to talk for Free Calls with Good Voice app.
Good Voice this app is new in play store, you can make free calls to the country and abroad with this app. To talk with this app you need to earn some credits. Call rate from Bangladesh to Bangladesh SIM is 877 credits per minute. With this app you can make calls keeping your number hidden.


Earning credit with this app is very easy, after downloading the app you need to sign up the account first. Then first some credit must be earned. For this you can earn 150 spins per day by clicking Credit.
Now after earning some credits, you can call any number in country and abroad from call option. Your number will be private to whoever you call. You can call and talk by keeping your number hidden.